A short update — Last week we served a record 22 billion queries in a single day. We also served over 145 billion queries across the entire week, another record for us. We're growing like a weed and with an average of nearly 250,000 queries per second we're investing in our infrastructure in 2010 and are adding more capacity all the time. And for those who don't know, 250,000 queries per second makes us one of the largest DNS providers in the world, much larger than most ISP's DNS installations. The fact that we've done all of this without downtime is an even greater testament to our engineering and operations teams.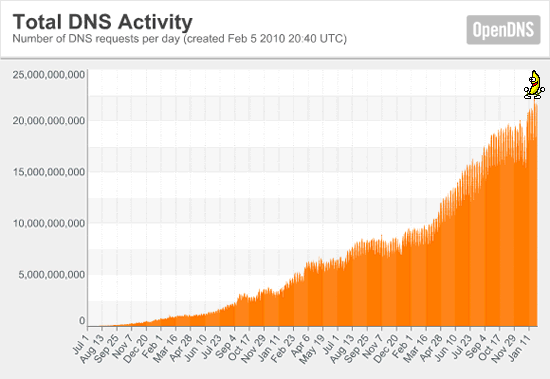 We have a some great new features we're excited to share with you over the next couple months that will apply to all users of our service, free and paid.
Last, but certainly not least, we're hiring. And we have even more positions to post on our careers page in the coming weeks, particularly as we look to grow our engineering team.
This post is categorized in: