This week, www.opendns.com got a makeover. It's not drastic. Maybe you didn't notice. But we're doing three things differently now.
The site changes subtly if you're using OpenDNS already.
The accounts system got a thorough review and upgrade.
We streamlined navigation, words and choices throughout.
Reacting differently
In key places, you'll get a different choice based on whether you are using OpenDNS or not.

Homepage before setting up OpenDNS

Homepage after setting up OpenDNS
Improving accounts usability
There were some things which just didn't work perfectly, so we fixed them. We also asked several of you for feedback, and got some helpful ideas. Thanks! In the end, we re-created the entire section. Sign in and look around.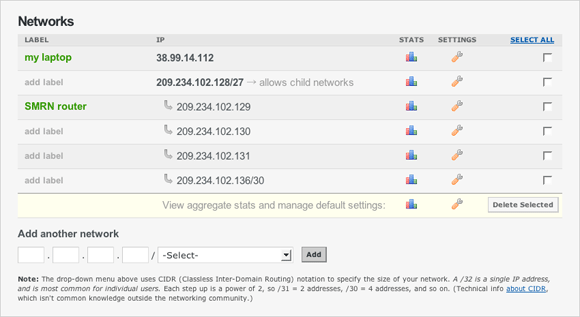 Here's a list of the changes in Accounts:
New navigation throughout My Account and easier labeling for your networks.
Custom images and Public announcements (aka, branding) are now enabled for all networks, all accounts. Fun!
Upload a custom image in multiple formats and crop it in a nifty tool to the required size.
Upload a custom image once; choose it for multiple networks.
Upload up to 14 custom images per account; pick and choose per network.
Accounts now support global preferences.
We'll do individual posts exploring many of these new capabilities. They deserve it.
When less is more
We re-thought our tabs. At Home and At Work are now simply Get Started, since everyone enjoys the core benefits of OpenDNS. We still recognize that network managers have extra considerations when thinking about DNS.
Separately, our users now tell you, in their own words, why OpenDNS works for them. You can join them!
Please let us know what you think of the changes, either commenting here, posting in our forums, or via email.
This post is categorized in: